Send money and chat to anybody
Due to mobile technology and changes in banking regulations, fintech is rapidly becoming one of the most promising industries. Dutch banks ING and ABN are both operating at the forefront of fintech developments. With ING's Twyp and ABN's Tikkie, these banks shows their ambition to continuously improve and innovate the services offered to their customers.
Ximedes has contributed to two mainstream peer-to-peer (P2P) payment apps with design and software engineering support.
Tikkie
Tikkie is a very succesful P2P payment app. launched by ABN in the Netherlands and recently introduced to the German market. With Tikkie, users are able to sent a payment request to anybody with a mobile phone, using WhatsApp or SMS. The message includes a link that allows fulfilling the request through iDeal.
For consumers, there are no transaction costs and no obligation to download the Tikkie app for making payments.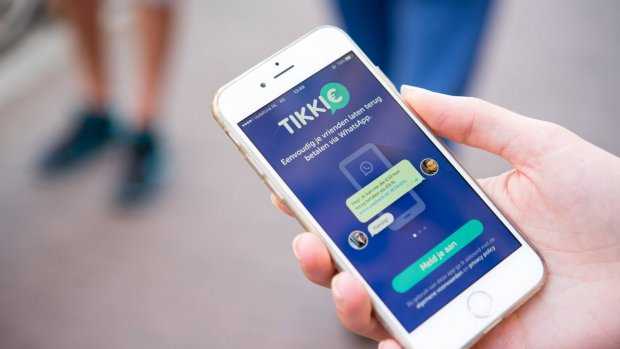 Launched at the end of 2016, Tikkie has by now reached over 2 million users. Ximedes engineers supported the Tikkie team with design and engineering activities during 2016, 2017 and 2018.
Our work includes backend engineering and business analysis for the German market.
Check out Tikkie at www.tikkie.me. ​
Twyp
Twyp is a payment app that allows you to chat and send money to anybody in your contact list. You only need a mobile phone number to 'Twyp'. Transferring money is as quick and easy as sending a text message and does not require entering an IBAN number. Launched in 2016 in the Netherlands (as a proof-of-concept), the app is now continued in Spain where it is a succesfull P2P app, with ove one million downloads.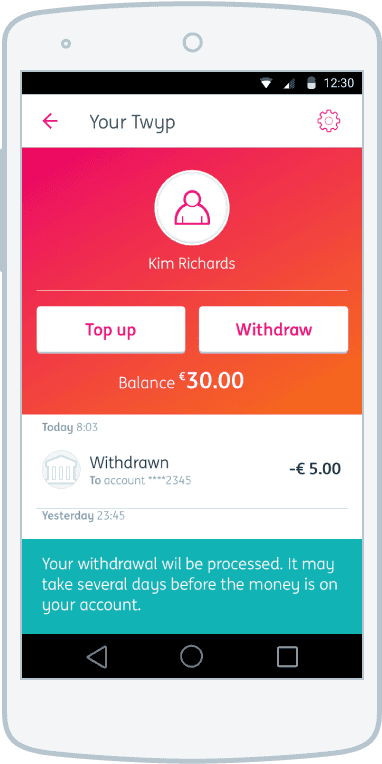 Every Twyp transaction is registered in a closed-loop account system, managed by Pure SVA (a Ximedes product). SVA transactions are instant while being processed and stored at a security level that meets the high standards of banks. Topping up Twyp/SVA accounts is done using an external PSP. For withdrawing money from Twyp accounts, Pure SVA generates SEPA Credit Transfer files.
Ximedes provided ING with a team of engineers to ensure a seamless integration with the backend of the Twyp app. Ximedes also created the Twyp notification center which handles all of the SMS, e-mail and push notifications of Twyp.
To experience Twyp, visit www.twyp.es
​ ​