Ximedes introduces its new Raspberry PI based smart controller Pecundabox.
The Pecundabox (PBX) is a new state-of-the-art smart controller device and part of Ximedes its Pecunda payment system. Within the Pecunda platform the PBX provides remote connectivity for payment transaction processing at cash registers, printers, vending and coffee machines. The PBX is backwards compatibel with the existing Magnabox controllers 2.0 of the Pecunda payment platform.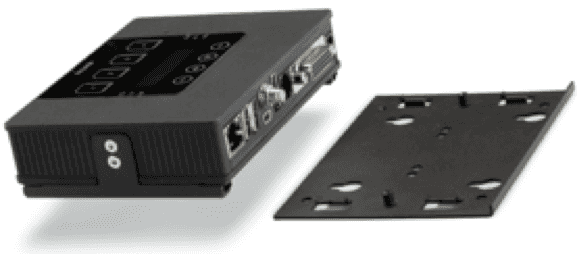 The PBX is designed based on 20 year experience of Ximedes with interfacing payment terminals to local manned or unmanned points of sales for proximity payments. It includes a full set of Pecunda payment processing software and API's. The PBX is seamlessly integrated in the Pecunda management server for payment processing, terminal management and software updates.
Combined with Ximedes its Pecunda NFC card reader or Ingenico payments terminals it processes proprietary (closed loop) NFC smart cards and/or EMV banking cards. For interaction with mobile phones and mobile payment apps it can also be fitted with other ID readers like an optical scanner or bluetooth beacon reader. Other ID exchange readers or payment devices can easily be integrated using our API's.
I/O features of the PBX include: ethernet, USB (4x), HDMI, RS232 (2x), MDB/Executive, Digital I/O, PCI express (3G/4G or bluetooth modules) and a coax antenna interface. The PBX supports 4 slots for SAM's as well as a digital display, 4 LED's and 4 function keys for local user interface services.
The heart of the PBX is a RPI compute module using a linux based hardend kernel and file system. The PBX includes a real-time clock and back up battery to allow power failures during operations. The RPI platform is continuously updated with new and faster processors and is supported with lots of open source software and a very active community for support and ideas.
For industrial use a sturdy and robust housing is used. Optionally with a slide off mounting module for east servicing. The PBX can be powered via a separate power supply of via the MDB interface.